ContinentalīS Agility Summercamp 2005
Click on each photo to enlarge !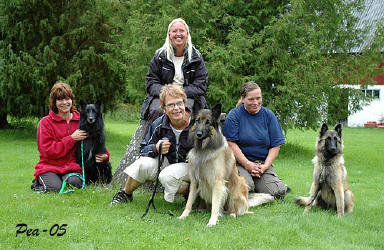 Many warm thanks from all participants
to Annica Aller, Anne Sandberg-Fallesen,
Annica Edvinsson and Karin Engdahl for
helping us with all the arrangements to make
this wonderful Agility camp come true.
We are all very grateful to you for theese
2 days with lots of fun...
Bye, bye to all of you dear friends - See you soon again !